On FriendsMates, we've discovered that people are drawn to homes that look nice and have attractive features. Therefore, people want a home they are proud of and excited to return to everyday. So, how do you make sure that your home stands out from the crowd on FriendsMates and ensure you and your roommates have an enjoyable home? We've compiled a list of 8 things you can do – Try one or two, or dive in and implement them all!
1. Fill your home with aesthetically pleasing décor and furniture.
The look and style of your home is one of the first things people notice. Is the furniture in good shape or is it worn, varied, and set up in an inconvenient way? For example, you can aim to style your house like you would an Airbnb. It may sound intimidating if you're not an interior designer, but there are budget-friendly ways to style your home!
 2. Employ a housecleaner at least once a month.
Don't underestimate the effects of having a monthly house cleaner. Unless you are all thorough cleaners, dirt and grime will easily creep up on you. Before you know it, your home won't feel as fresh and clean as it once was. A regular house cleaner will help avoid one of those, "How did I get here?" moments. (Cue the Talking Heads song.)
3. Keep a clean and organized shared bathroom.
In a shared bathroom, the last thing people want is a lack of counter space, or a dirty one for that matter. Make sure there is enough storage space for everyone's toiletries and keep dedicated shelves, drawers, or counter space for each person.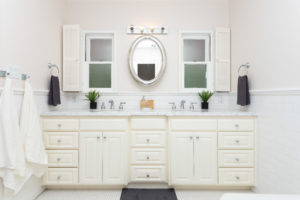 4. Have the option for filtered water.
This is especially important if you live in an area where the tap water is drinkable but not ideal. Invest in a sink filtration system, available on Amazon. You can also ask your landlord for help installing one, as they may prefer to handle any installation themselves.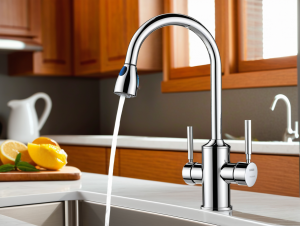 5. Grow your own food!
While this might sound like a huge responsibility, there are so many ways to grow herbs or other greens in your own home. Vertical gardens can help save space, and you can even use portable grow bags if there's a chance you'll have to move and take your garden with you.
6. Dedicate a space for work and relaxation.
Having at least one nice and peaceful area in the house where someone can sit and work or read a book is a great perk. A place to work outside of the bedroom is a big upgrade from most homes, especially as many of us are working from home.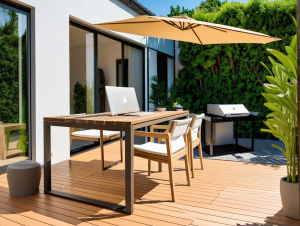 7. Compost your food.
Believe it or not, many people would do what is good for the planet if it was convenient. Setting up your own compost is not only easy but also significantly reduces the rate of the trash being filled up and gives you compost which you can add outdoors to the dirt or use it for growing your own food!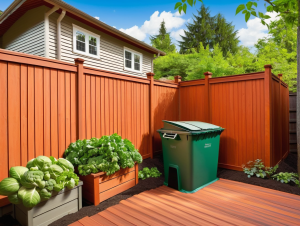 8. Install outdoor lighting.
If you have an outdoor living or entertainment space, consider adding some nice outdoor lighting. People love to spend time outdoors, especially with a few friends, and good lighting will set the mood. Additionally, there are a lot of other budget-friendly things you can do to make an outdoor area appealing.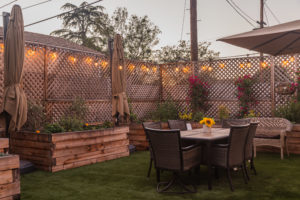 These are just some of the easy ways you can make your home more desirable and increase your chances of finding a great new FriendsMate. If you have a larger home, you can go above and beyond and add amenities to your home like a jacuzzi, car-charging ports, outdoor fire pits, and more – but we'll get to that in a later post. Until then, happy homemaking! We can't wait to see your new and improved homes listed up on FriendsMates!
Attracting the Right Roommate to Your Home: More Than Just a Room