I am in the search of the ideal person to experience the lovely space that we created in the jungle.
The house is located in the the jungle, in the outskirts of Tulum, Mexico. A 15 minute drive (8km+ 2km dirt road) from Tulum takes you there. Vehicle is required to live here. An ideal distance to disconnect from town, be in contact with the sound of nature, and close enough to enjoy the benefits of civilization.
Surrounded by nature, and immersed among the trees of the tropical jungle, the house has 2 bedrooms and 3 bathrooms. Each bedroom has a bathroom. The bathrooms are connected to a water filtration system that cleans the water with the help of plants, roots, fibers and rock. Electric energy comes from solar panels and water from a well.
The house is built in a circular pattern, which makes it very cozy, with good ventilation and energy circulation.The main room is on the second floor with a very pleasant terrace, space to hang the hammock, and a very spacious bathroom / dressing room.The second bedroom is located independently in a bungalow. Large dining room, lots of light and ventilation.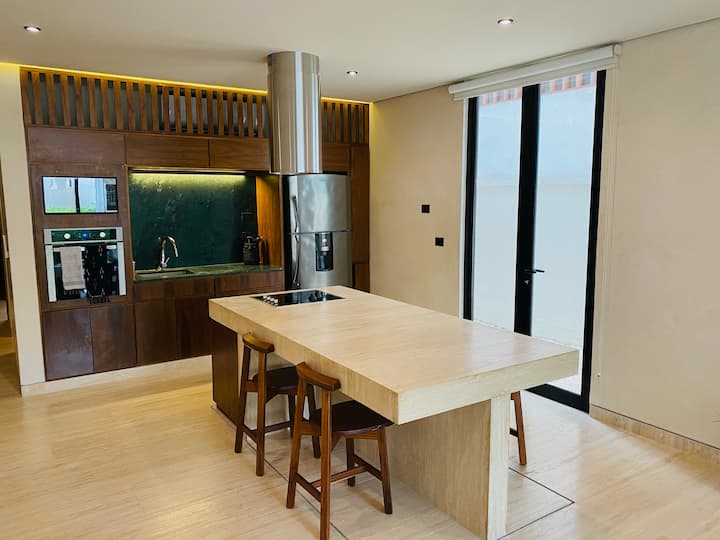 Spacious, modern luxury Aldea Zama condo in a brand new gated 9-unit residence. Perfect for 1-2 guests: includes a fully-equipped kitchen, open concept living area, separate bedroom with adjoining patio, full bathroom with separate shower, private pool with outdoor shower, 48″ TV, and AC. The neighborhood boasts cafes, sushi spots, jazz lounge, juice bars, nail salon, and international dining. Ideally located, 2.7km from the best beaches, 1.3km to the supermarket, and convenient to town.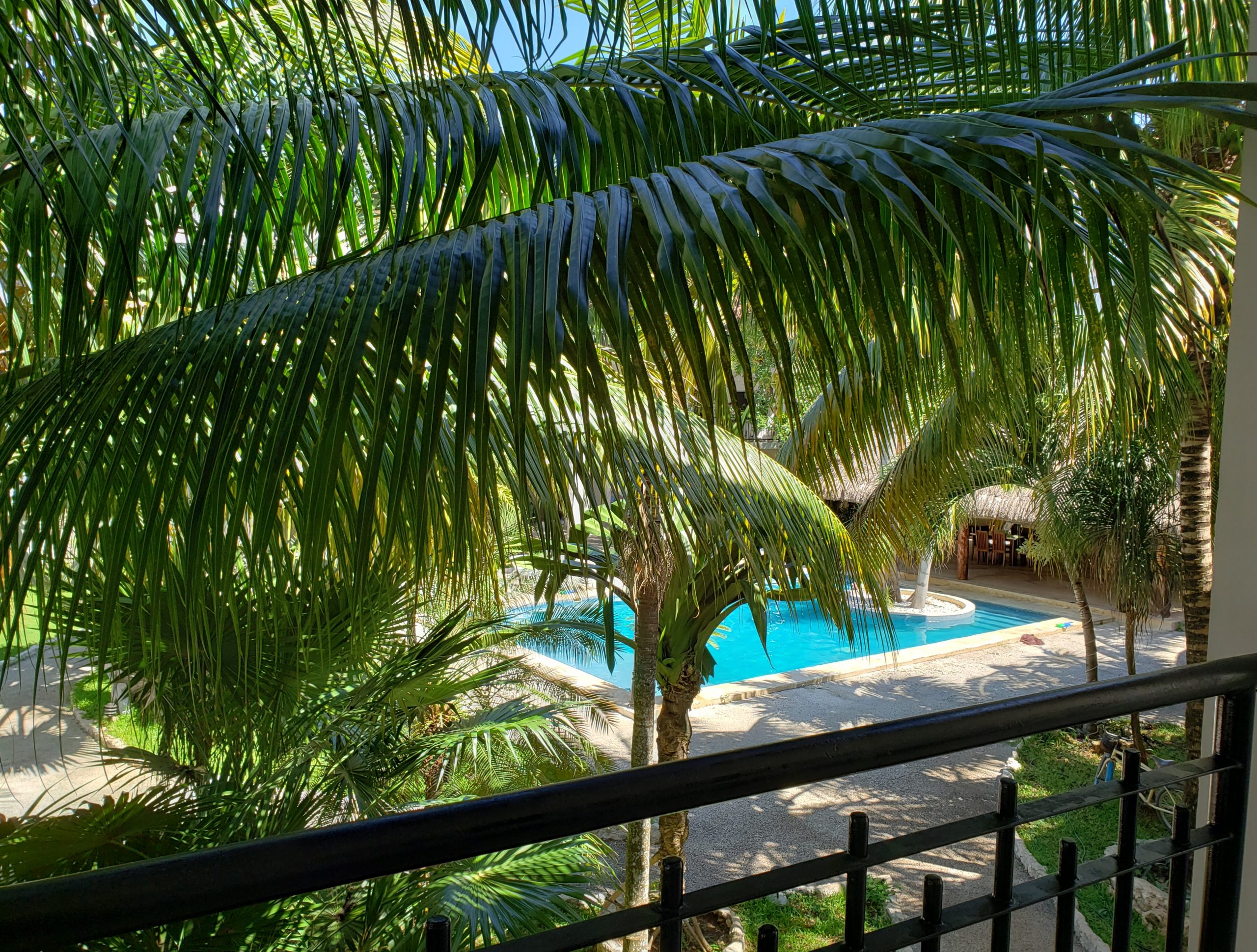 2-bedroom 2-bath fully equipped condo available with private balcony, swimming pool and parking. High-speed Wi-Fi also included